Enhanced Core Durability
Betta SE is more durable and reliable by incorporating new technology and materials into its core components design.
Re-engineered Twin SCT Motors
The improved chip-controlled twin Salt Chlorine Tolerant SCT Motors are extremely efficient and reliable providing continually trouble-free cleaning of pool surface.
Solar Powered
Runs completely on solar power. The high capacity built-in lithium battery gets charged by the strong and highly efficient solar panel with durable corrosion resistant surface.
Smart Auto Clean
Automatically cleans various floating debris on the water's surface; such as leaves, dust, pollen, dead insects, pet hairs.
Large Easy-Clean Basket
With a top handle and fine mesh filter, there is no need to remove Betta from the water. Simply dock it, open the cover and empty the debris basket.
Saltwater and Chlorine Pools
Betta consistently deliver exceptional cleaning performance, whether in saltwater and chlorine pools.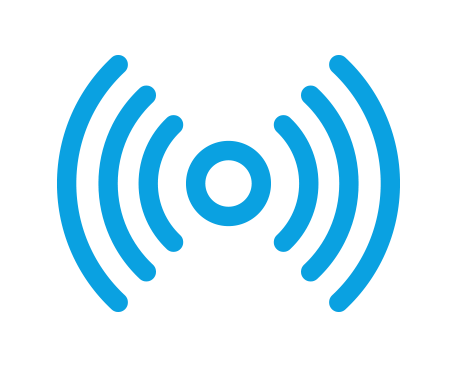 Ultrasonic Radar Sensors
Ultrasonic radar technology detect obstacles and guide Betta to efficiently clean your entire pool, hassle-free.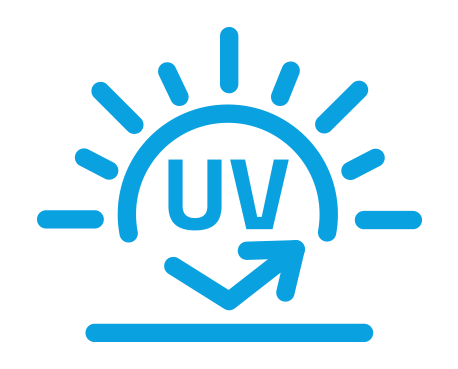 UV Resistant Body
The special UV resistant coating and material prevent damages caused by ultraviolet radiation emitted by the sun.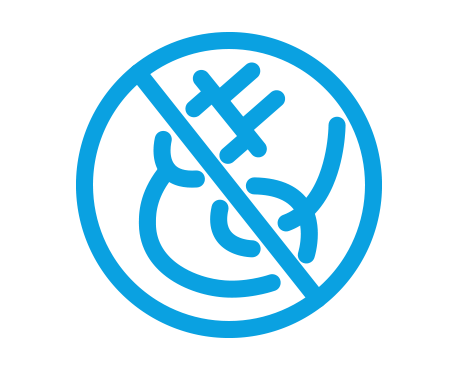 Cordless with Remote Control
Wave goodbye to long cables that get in the way. With the wireless remote control feature, switching between automatic and remote control usage is a breeze, making it incredibly convenient for you.
Betta Care Extended Warranty
All Betta comes with a free 1-Year standard warranty
What Our Customers Say
Brenda Moser
This critter works all day cleaning up the pool. Works 24/7. Love it.
SaraB2003
Everyone with a pool should own this! I've only had it for a day so I will come back to edit my review if anything changes but I live in an area where pollen and other debris is very heavy in spring. This little "paddle boat" concept is amazing! Uses ZERO power and is very efficient at picking up surface debris.
Chris smith
This is day 1, it's been running for about 7 hours on 1 charge. Possibly a game changer.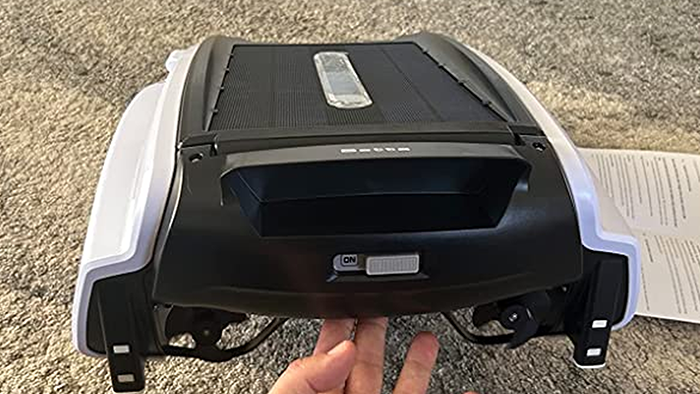 Kindle Customer
I purchased my pool skimmer after my previous one from and company died after 1 year. I ordered it. Never got it. I contacted seller who quickly refunded my money so I could purchase another one. No hesitation at all. quick and friendly service. Machine worked great right out of the box. Thank you for great service.
Boggsj001
This new version is faster, seems more powerful, and is definitely an improvement.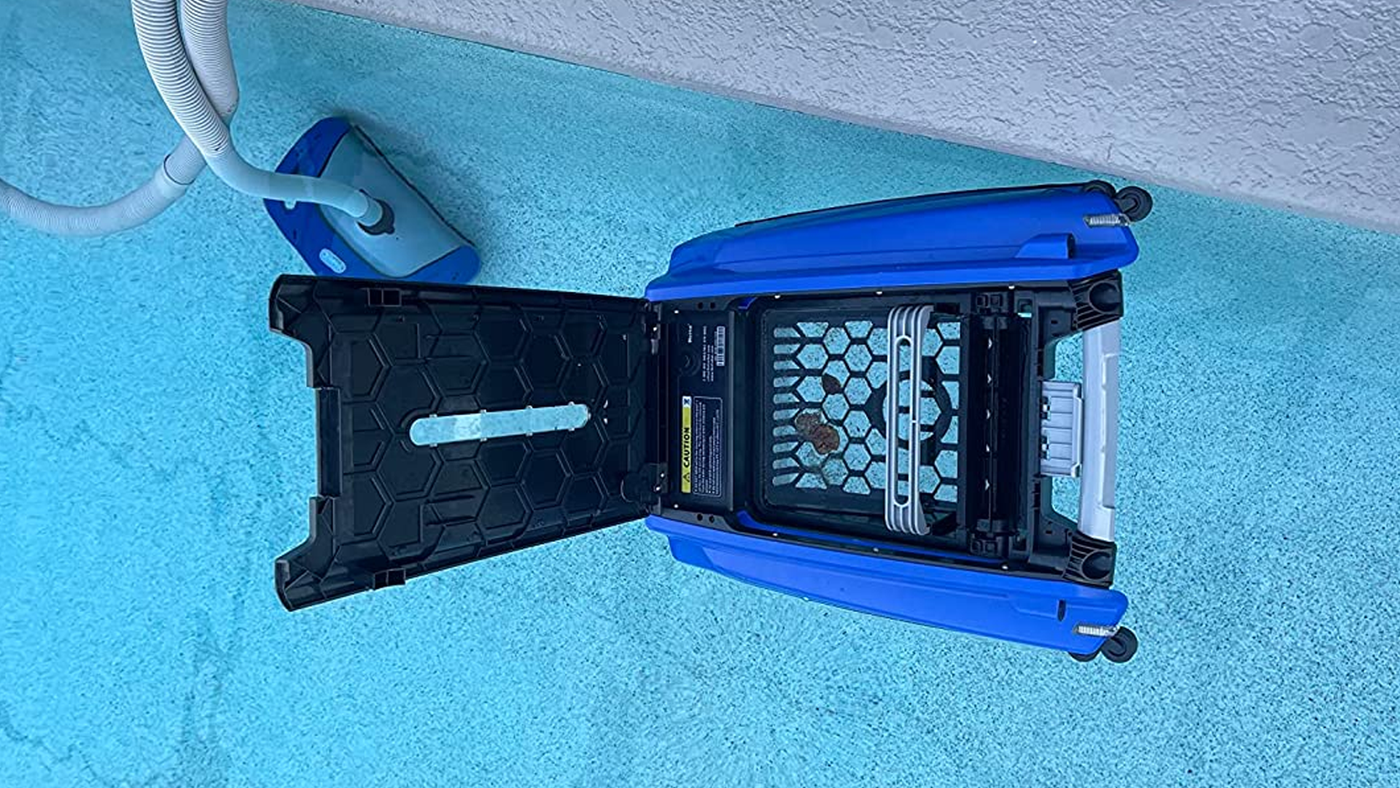 KindleKindle
It does a good job of picking up the small pieces that fall off the mesquite trees. Works best when the vacuum hose isn't in the way. Even when the hose is in the way, the device frequently moves over it or backups up automatically.
No complaints.
Zulov
You will enjoy it! Oh and yes, you can turn off your skimmer and just let this guy catch all the stuff on the top.
CASEY KELLEHER
This product is so amazing anyone with a pool should not hesitate to purchase. Someone like myself who hates to take out the extension rod and net to skim the pool before enjoying should get this product.
Robbie A.
Battery life is great. It was working into the evening and when we woke up the next morning, it was still cruising around.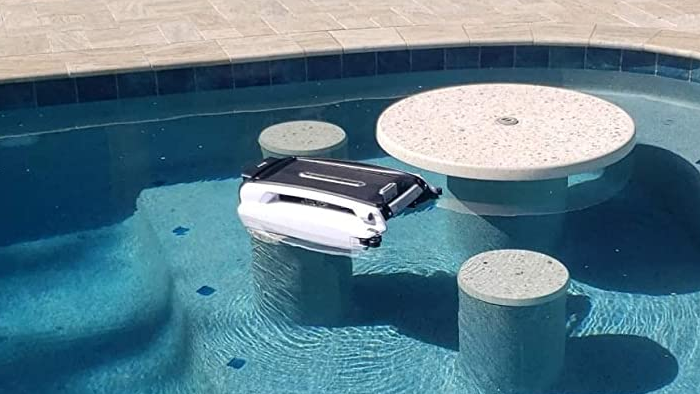 RHS
It has been running for 4 days continuously in my pool. Early on it eliminated insects, pollen, and miscellaneous plant material, and it is now dealing with the flower petals of a Korean dogwood.
Melissa
It's the best. Put it in about 40 min before your swim and the top of the water doesn't have anything on it.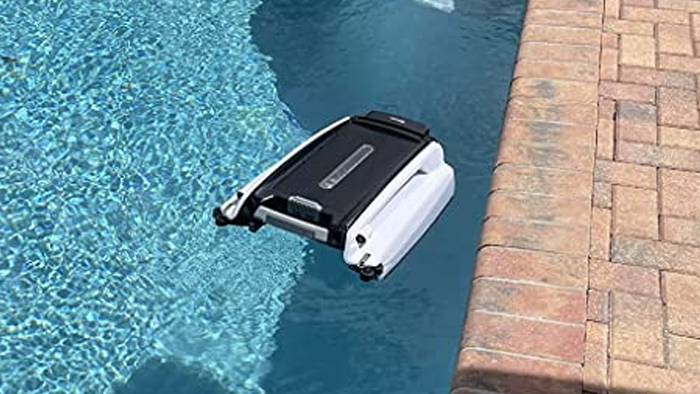 Lucia R
So far, this is WONDERFUL! It is virtually silent, gets around well, the remote is a nice touch, is effective in picking up both large and fine debris, it ran all night, it looks good, and best of all, it is super easy to clean!
Carrie McQuillen
Very easy to use! Exceptional cleaning. We have 13 cats and two dogs, imagine the hair that is floating in the pool all day long.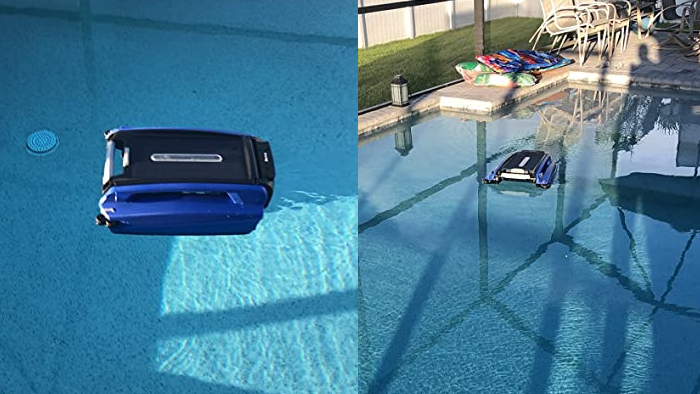 John R. Fisher
First of all this is a definite time saver especially in the fall. If it were not for this piece of equipment I would be hand skimming my pool every 2 hours or so. It also reduces the time cleaning my skimmer basket etc.
Audrey
This is amazing!!!!! It's non stop n I haven't skimmed once since I got it n I was skimming hourly.
Dusan
I took a chance on a new product. I love that you can pick up the basket easily, unlike all other competitors. The fact that it looks gorgeous definitely doesn't hurt.
ChuckOMalley
This thing runs 24/7, rain or shine. Only time I take it out is to put in the Dolphin and to clean the basket out.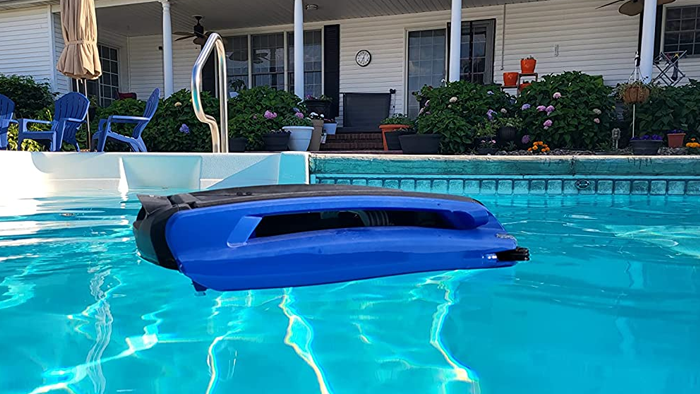 JKC
I was looking for a solar powered skimmer that would keep the pool surface clean without having to run the filter pump and the Betta unit looked perfect.
Ken F
This Betta Automatic Pool Skimmer works as advertised. When I received the product, I let the sun charge it for 4 hours and then I put it into the water.
Daniel R Woldin
It works continuously all the time and it has sensors so it knows when it's running into an object of the wall and it turns and reroutes before hitting it, which prevents getting stuck. It's very easy to clean.
MIKEY 650i
It's crazy quiet and has 2 variable speed motors with propellers That not only help propel it forward with the help of the front hidden paddle wheel, but also steers the skimmer quite efficiently.
Nachocat
I loved this guy. It worked terrifically. Avoied crashing into things and lasted almost all night. 5 stars for this.
ND96
The unit is easy to clean and will run all night off the battery when it can get a reasonable amount of sunlight during the daytime hours. The 24/7 operation keeps the pool surface always looking clean.
jth
We saw it work its magic!!! Within 30 min it had skimmed the entire surface of the pool and gotten up every beetle, spider, and piece of pollen that coated the top of the pool.
Hector
Build quality looks good, time will tell on longevity of device. I have had it now 2 weeks and it's been great. Company's customer service is also really good.
Truthwinds
This one is great. I use the remote to fetch it. With it still in the pool I can remove the basket screen and clean it. And it is quiet, doesn't get stuck, and skims better than one would expect.
Russ Lowenthal
The basket is VERY fine mesh - like a coffee filter almost. It gets everything off the top - dust, pollen, you name it. My pool's never looked so good.
Join Betta
We fully stand by our Betta Solar Powered Pool Skimmer.